I gave a session today about "10 tips for better Windows 10 UWP apps" at the Microsoft Advanced Technology Days event in Zagreb, Croatia. It's a 2 day event with 400+ attendees and it's pretty cool. The PowerPoint presentation is in the post!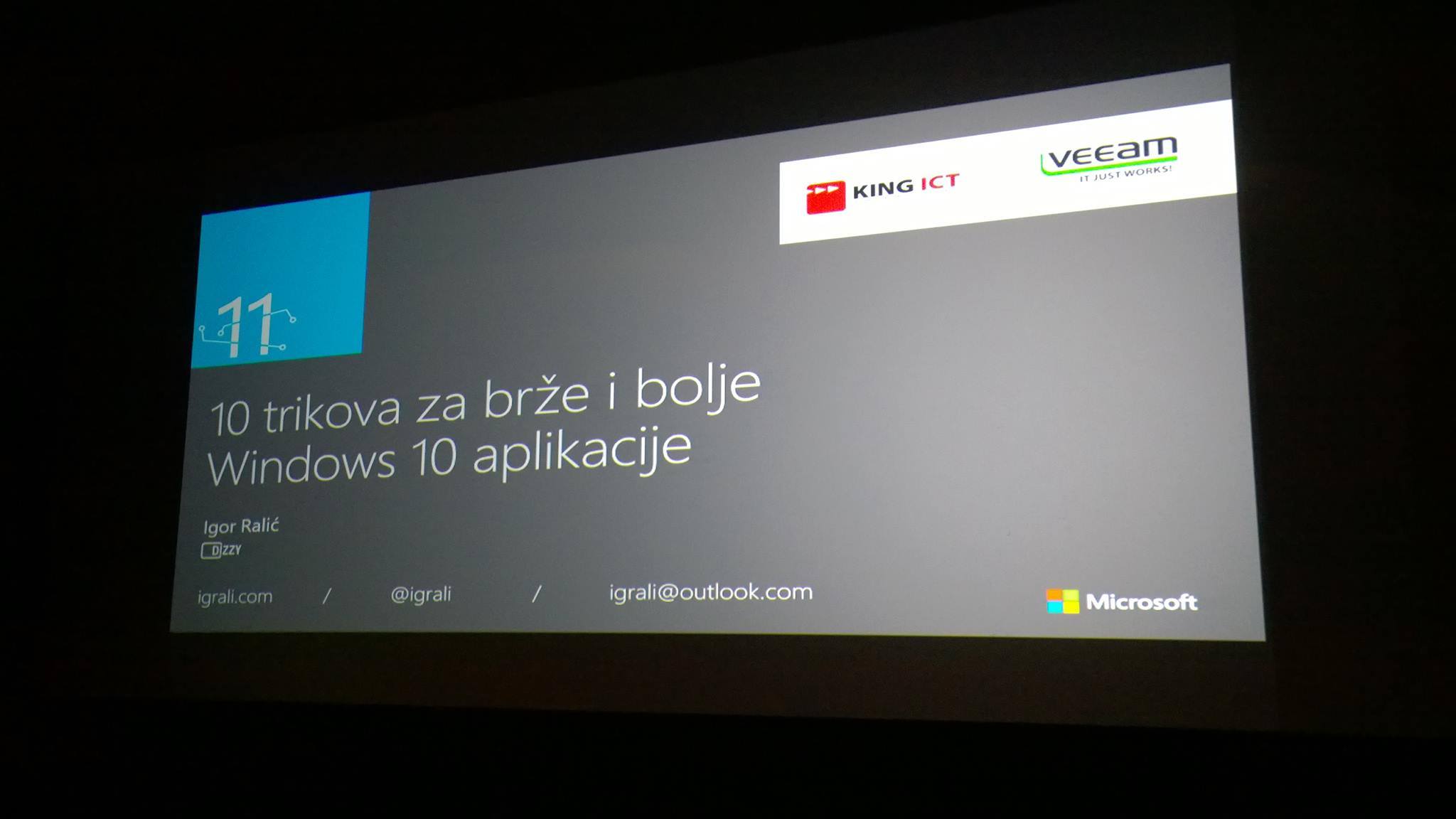 This is a selection from a bunch of resources made available over the last couple of months, starting from Build
Build presentations and videos
Channel9 videos
MSDN blogs (and others)
MSDN documentation
Visual Studio magazine
...
It's quite challenging to show all these things in 60 minutes, but I think it's all good stuff.
Hope you'll find this useful. I will update this post with source code on GitHub once I clean it up a bit. Let me know if you like it or reuse some parts! :)