After a bit of a lazy summer (well, not for me, but conference wise), it will get a bit more interesting regarding the conferences in Croatia this autumn. Traditionally, there's KulenDayz, Mobility Day, DevArena and a new event called the Geek Gathering. What do they offer and when - read in this post.
Let's take a look chronologically.

A regional MS Community event, now rebranded to "IT Innovation conference" is organized for the 5th time this year from 13th - 15th September. I wrote about Kulendayz last year and I also had a session about augmented reality and Windows Phone and built a Windows 8 app. This year it's slightly different than the last year because there is no regional MVP summit at the same time, but the program is similarly structured.
Preconference events/workshops are taking place the first day of the conference in 3 tracks - project management, databases and IT pro. The second day is when all the other sessions take place including the ones in the "chalk and talk" track, which is a slightly different take on sessions - no presentations, no slides, just a whiteboard or a blackboard, marker or a chalk, audience and the speaker. I really enjoy sessions in this track, but there are other traditional tracks, too, such as: advanced development, databases/BI, IT Pro, PM/Architecture, Web/Mobile and Open Session. I currently have no information about Open Session track, but I'll update the post when I find out more.
Who are the speakers? Well, some of the best speakers we have in Croatia (when it comes to Microsoft stack of technologies, definitely), and a lot of them are MVPs and great professionals. The price for the conference is rather low. If you want just sessions on Saturday, it's free, but I suggest you take at least the "Post conference events" which is 300 kn (around 40 EUR, and even cheaper - 150 kn / 20 EUR if you are a member of MS Community, HGK, PMI or OSC) because you get to eat and party at the end of the day. The prices of accommodation can also be ridiculously low.
I would highly recommend this event especially because the sessions are held in English. This event is highly appreciated in the Microsoft community in Croatia, especially by the MVPs who enjoy this type of a slightly different and a more relaxing way to catch up with their friends and colleagues.
Seventh in a row Mobility Day is taking place on September 26th this year and it's interesting for anyone working with mobile applications and solutions. It's a one day event, but it's packed with interesting sessions in 4 tracks - business, development, IT pro and smart devices. It's organized by companies Mobendo and Citus and more than 350 attendees are expected to attend the event at hotel Antunovic, Zagreb.
Although the agenda is not complete at the moment of writing this post, it's also clear that the speakers are, again, great. It seems that the focus is slightly more on the Microsoft side of mobile technologies, but you can also hear some great stuff for other platforms, too, including many use cases and scenarios of implementing various mobile solutions.
As the official website says, this year conference highlight will be about personal devices used in business environment (BYOD), about Mobile Devices Management (MDM) and mobile solutions for digital content connected through Cloud Computing. Sounds interesting, so I highly recommend it. The conference fee is 100 EUR + VAT, but there's a 30% early bird discount (valid for one more day only, so hurry). For members of INETA User groups Microsoft community, early bird discount is 40%.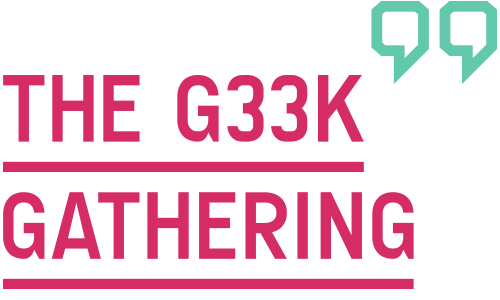 The Geek Gathering is a new conference, taking place for the first time this year in Osijek, Croatia, from 11th — 13th October. It's a conference focused on new tricks and secrets about JavaScript, design, UX, cloud computing, databases, big data, Internet of things, Web application security and hybrid Web development. You must admit that it sounds like a lot of interesting buzzwords! There will be both typical sessions and workshops. The list of speakers and agenda are not complete yet, but from what I can see now, the list contains really cool names from cool companies and countries all around the world. Therefore I can assume that many, if not all of the sessions, will be in English! Partners who made the conference happen are Mono software company, Osijek Software City and Netokracija. Netokracija will give you the full coverage of the event in case you can't attend.
Unfortunately I don't have any inside information about the conference, but I can tell you that the early bird prices (available until 8th of September) are really affordable. 160 EUR for the whole event, 80 EUR if you're a student (you will need a proof at the time of the event). It includes: three days of brilliant IT education from leading IT experts, learning new skills in a series of great workshops, low-resolution afterparties, networking with real IT enthusiast and exploring the beautiful city of Osijek. Oh, and a koncert of Hladno Pivo, a rather popular Croatian band.

8th in a row DevArena taking place in Terme Tuhelj, Croatia, on October 15th. It's also a one day event organized by Ekobit company, aiming for more than 200 attendees!
The agenda and the speakers are not public yet, and you can't register for the conference at the moment of writing this post, but the price is public - around 110 EUR (800 kn) + VAT. Registrations open in 5 days, so I guess we'll know more then!
Edit - agenda for DevArena has been released. This conference is completely development oriented (hence the name :)). You can hear almost everything Microsoft, including development practices, ALM, Windows Store apps, Windows Phone development, Azure, Sharepoint, TypeScript... This conference, just like KulenDayz, has a 'chalk&talk' track, with more relaxed sessions. Speakers are mostly Ekobit employers, although there are a few exceptions!
Basically, this conference offers something for everyone who's developing on Microsoft platform. Registrations open on September 6, and the fastest registrants have a chance to win some really awesome prizes.
Get more news about these great events on their websites and Twitter accounts - @KulenDayz, @MobilityDay, @Geek_Gathering and @DevArena
Will you be attending any of these events?