Giveaway: Essential Studio for WinRT XAML from Syncfusion
Having high quality controls is crucial when you're developing apps. As you start developing apps for more complex scenarios, you'll probably think to yourself "Aargh I wish there was a control for that... " in the default set of controls from Microsoft. For example, I was developing an app last summer and I seriously wished there was a good charting library available. I also needed to embed a PDF reader, but couldn't. There are a couple of options in that case - develop your own control(s) (often an expensive and complex task), rely on the great open source community and free libraries such as Callisto and WinRT XAML toolkit, or you can buy one of the commercial libraries which offer a lot more, but cost a few dollars more than the previously mentioned libs. Syncfusion offers one of those, and you can get one license now!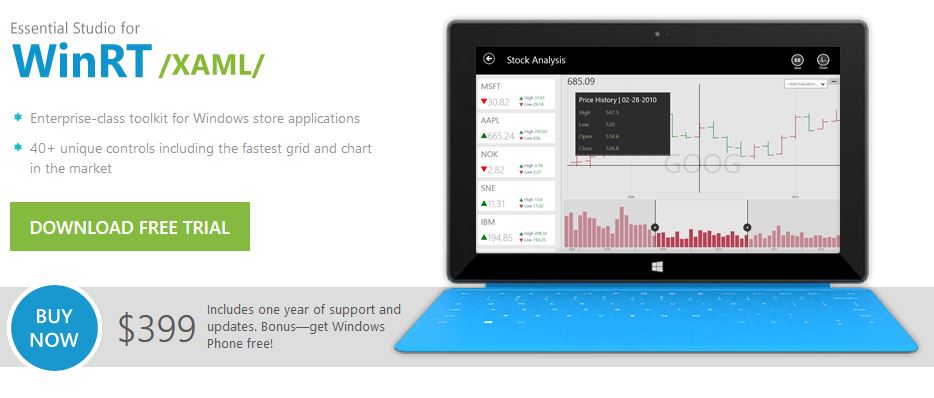 There are more than 40 controls included in this library which usually costs $399.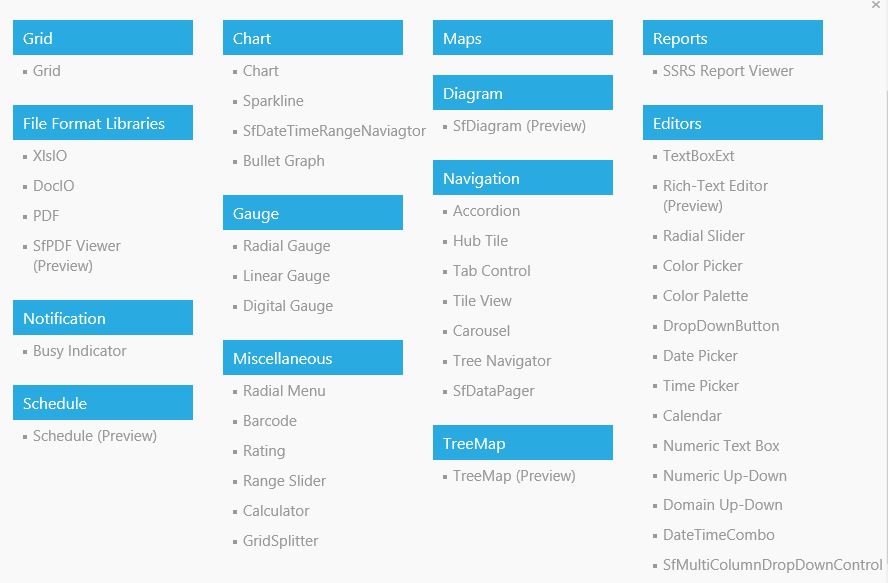 Syncfusion was generous to provide a license for this blog giveaway and therefore I am giving away 1 Essential Studio for WinRT XAML license to one of you lucky readers.
How to enter?
Check out the RaffleCopter form below - Tweet, like, engage! Your e-mail will be used to contact you in case you won!
Go read my previous blog post where you'll find a link to a great completely free WinRT dev ebook from Syncfusion. (I cannot verify this so it's kind of optional - but I think you might find it useful if you wish to develop WinRT apps, especially if you're just starting)
Get the free WinRT Syncfusion ebook
If you don't want to read the blog post but just download the free ebook insted - go here: