In some cases (rare really), you might want to change your Azure subscription administrator account. This is your Microsoft account (formerly known as Windows Live ID) that you use to login to your Azure management portal. There is no option in the Account settings to do that automatically, but luckily, there's a way!
One of the rare cases in which you might want to do that is when the Microsoft Account of your MSDN subscription changed and you want to have everything in the same account. So Basically, when you have one account with no Azure subscription and another one with your valuable virtual machines and web sites. :)
In order to transfer your account, first you need to ask for Microsoft support: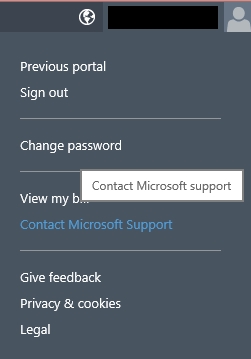 The next step is to choose the type of support you need. Billing support is the one you need, but it might not be free in your care so be careful. It was free in my case.
After you create a new ticket, you get to choose more details about what type of support you really need:

The problem type in my case was "Subscription Transfer and Migrations" and the category was "Transfer subscription account ownership". It might be different in your case.
After you click on Continue, you need to enter more information about yourself: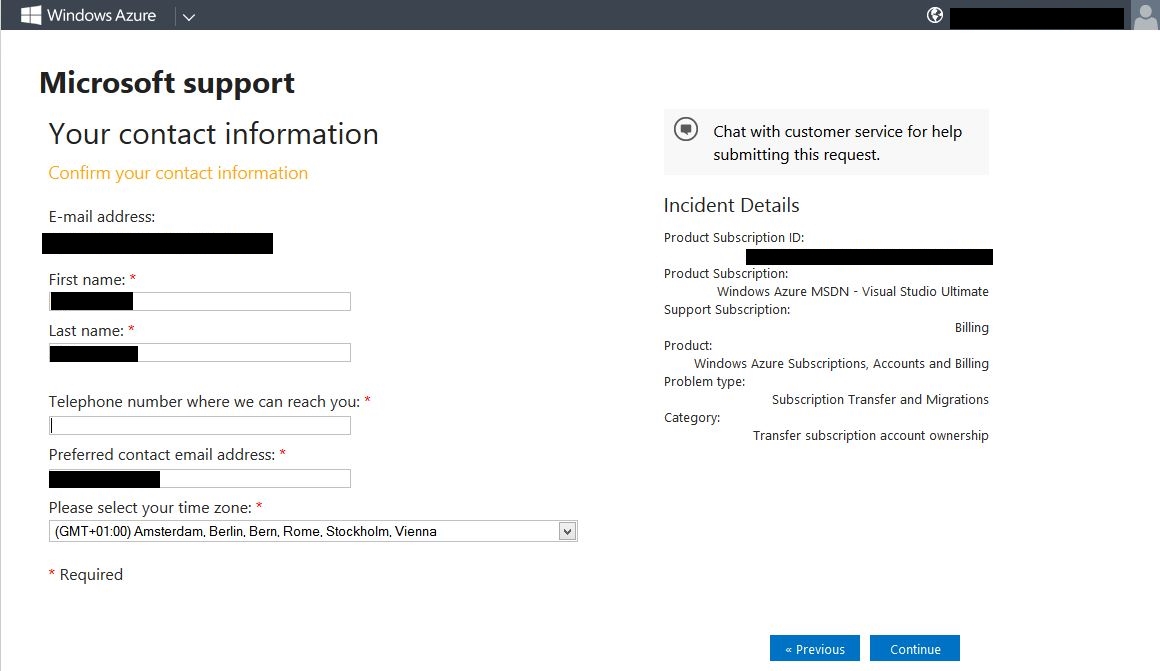 Clicking on Continue takes you to a form where you need to give more info about your subscription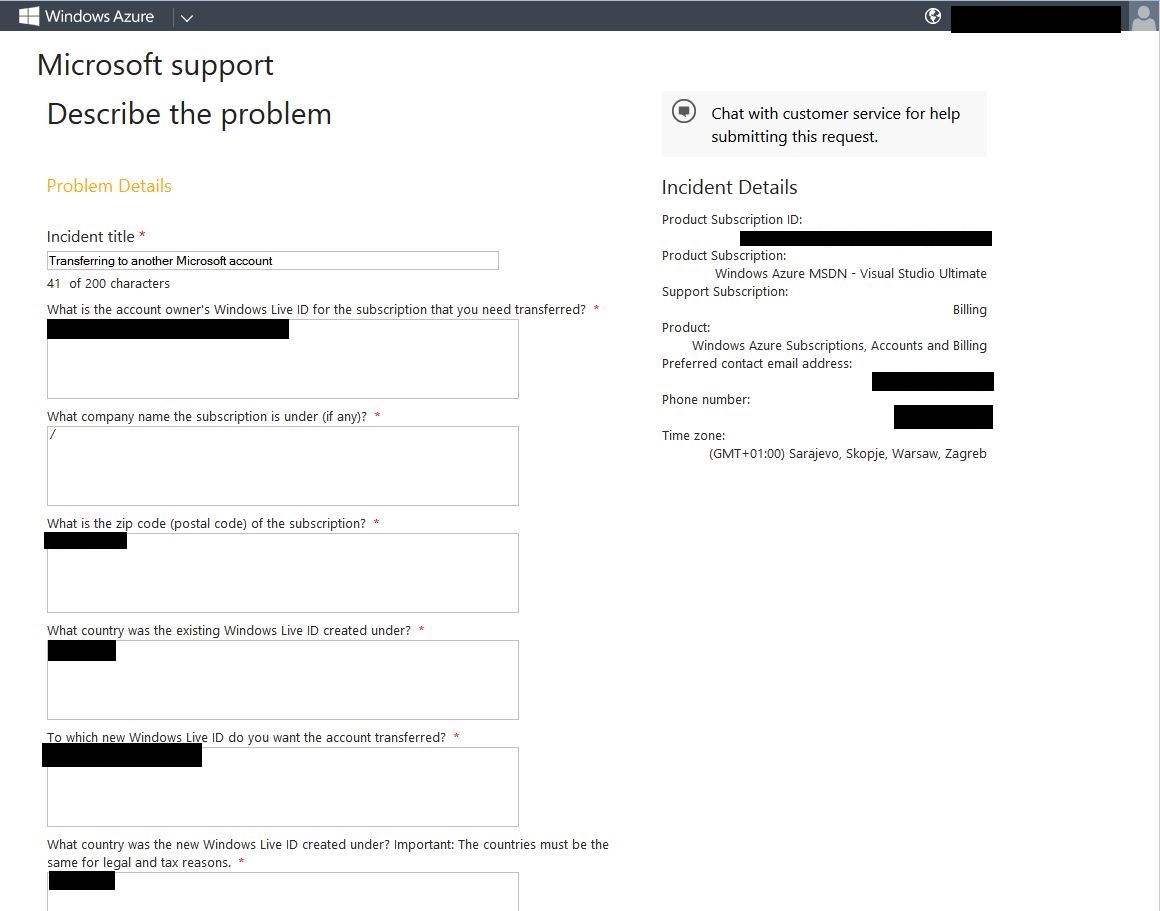 and you can add more details about your request, too: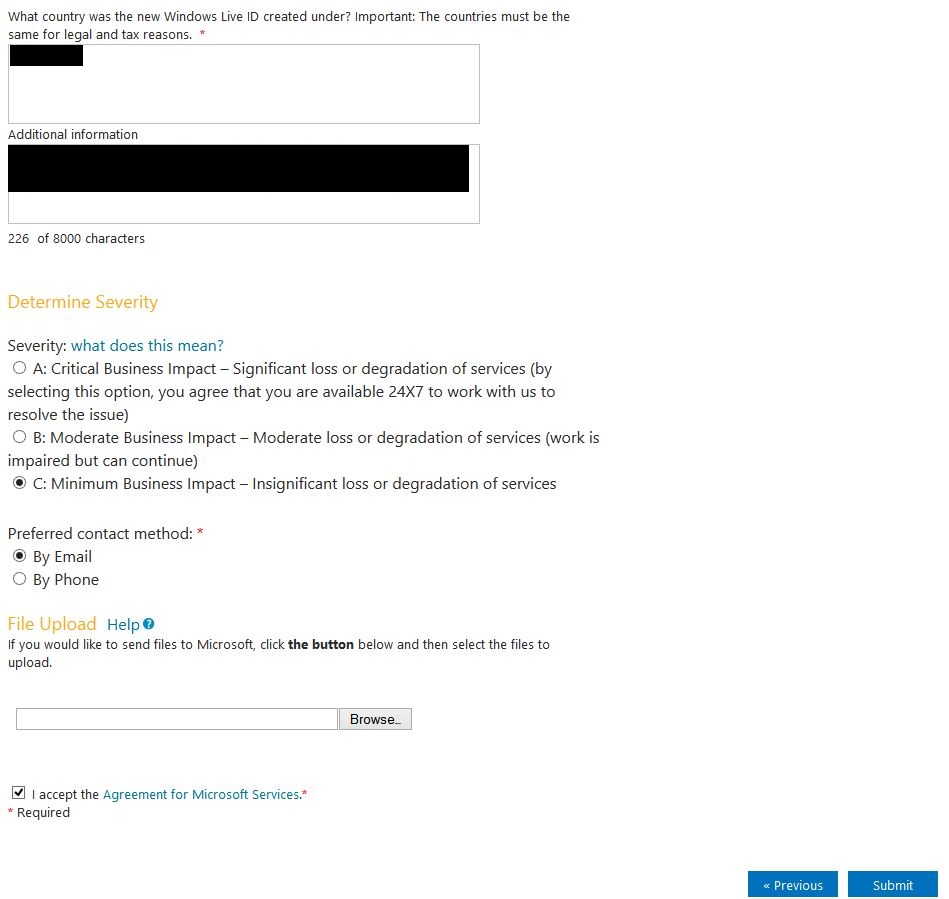 Click on submit and you're done.
After that, someone from Microsoft support will contact you in your preferred way and they'll want to confirm with you what exactly you want to do with your subscription. Be careful and make sure that the person on the other side understands what you want to accomplish. It's kind of a tricky thing - you might have some very important stuff on your Azure subscription!
It was all over in less than a few hours in my case, and worked perfectly.